.

Why Literacy?
Literacy is a fundamental human right, the basis for an individual's ability to learn, and the essential foundation of education. According to UNESCO today there are still over 773 million illiterate adults around the world, most of whom are women. (1)
Starting at the bottom in the poorest Spanish-speaking schools of Central America, FRP is addressing education inequality while building a world where every child can access the life-changing education they deserve.
We have witnessed that broken education systems can be improved, but it does not happen overnight. Sustainable change is only possible when the problem is fully understood and when we remember that teachers are the key to creating possibilities and opening up doors to a higher standard of living by improving the quality of education.
By providing innovative literacy skills to local educators, we are empowering them to transform the lives of their students by unlocking new potential, eventually leading to brighter futures filled with more opportunities and better employment options. Reducing cyclical poverty and inequality enables the growth that leads to healthier, safer and more stable societies.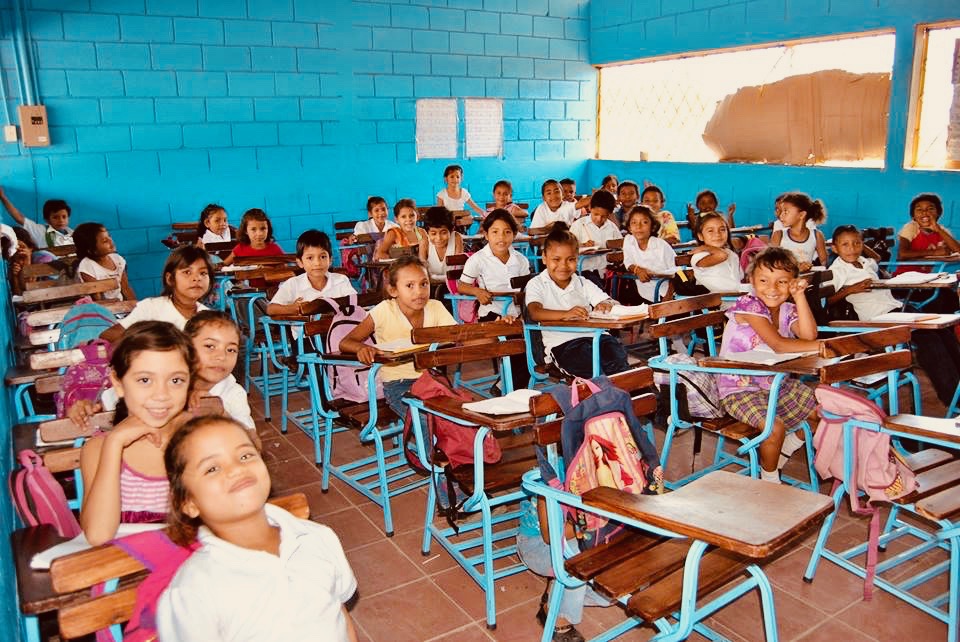 .
---
Why Education? Why Teachers?
Future Roots Project believes that all children deserve a high quality education that focuses on literacy, critical thinking, complex problem solving, and creativity regardless of the situation in which they were born.
Teachers are the key to opening up doors to a higher standard of living for the next generation.
A quality education maximizes the potential of each individual student to become a fully participatory member of their community, both socially and economically. By fostering a love of education through reading, music, games and other engaging activities, we are better preparing individual students to solve the complex problems that are inherent with being born in one of the poorer countries in Latin America
Through extensive experience working with the most impoverished schools, Future Roots Project has developed a three-tiered approach to our teacher training program: Education, Implementation, and Reflection.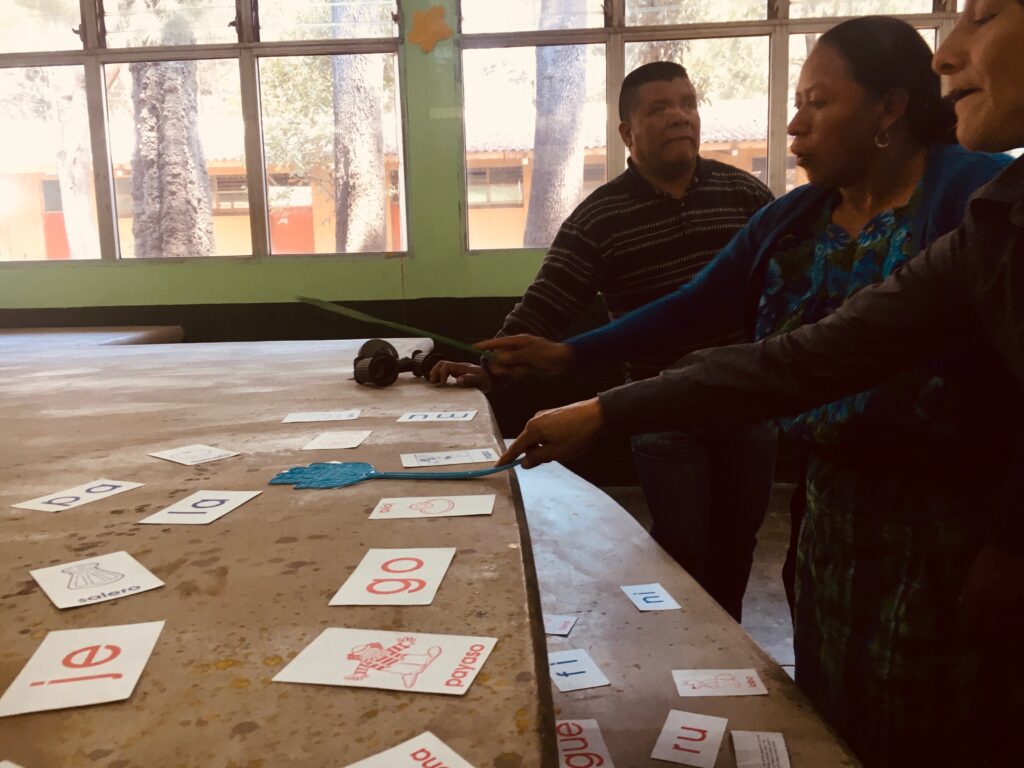 .
---
Education: Teacher Training
Future Roots Project vocational trainings bring together elementary school teachers to share ideas, tools, strategies, and activities to improve the quality education for their students. This first step is very important because the majority of the teachers have not studied education and are not offered adequate training before starting in a classroom. The teachers are themselves a product of a system that lacks a methodology conducive to learning, left to rely on the old techniques of repetition, memorization, dictation and copying. In order to shift to an education that consists of participation, critical thinking, and multi-step problem solving, the educators need to be well equipped with innovative ideas. The educational songs, games, activities, strategies, techniques, and tools shared in the trainings do not cost money for its implementation. Using only common objects, recycled materials, things found in nature and our imaginations, the teachers are easily able to implement the new ideas.
Our dynamic, practical twelve-part program gives teachers exactly what they need to start improving the quality of education immediately:
Classroom Management
Literacy
Educational Music
Bullying and Self Esteem
Workshop: Recycled Art Activities
Positive Discipline Strategies
Educational Games
Working in Stations
Social-Emotional Skills
Storytelling and Reading
Recycled Resources for Teachers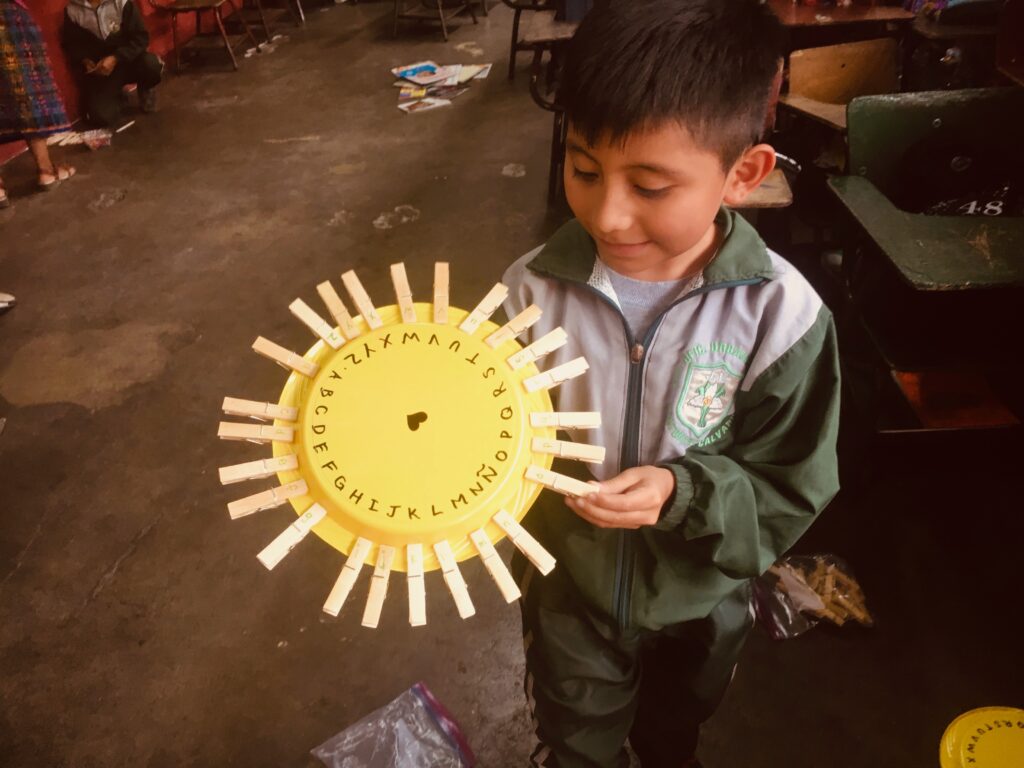 .
---
Implementation: Inside the Schools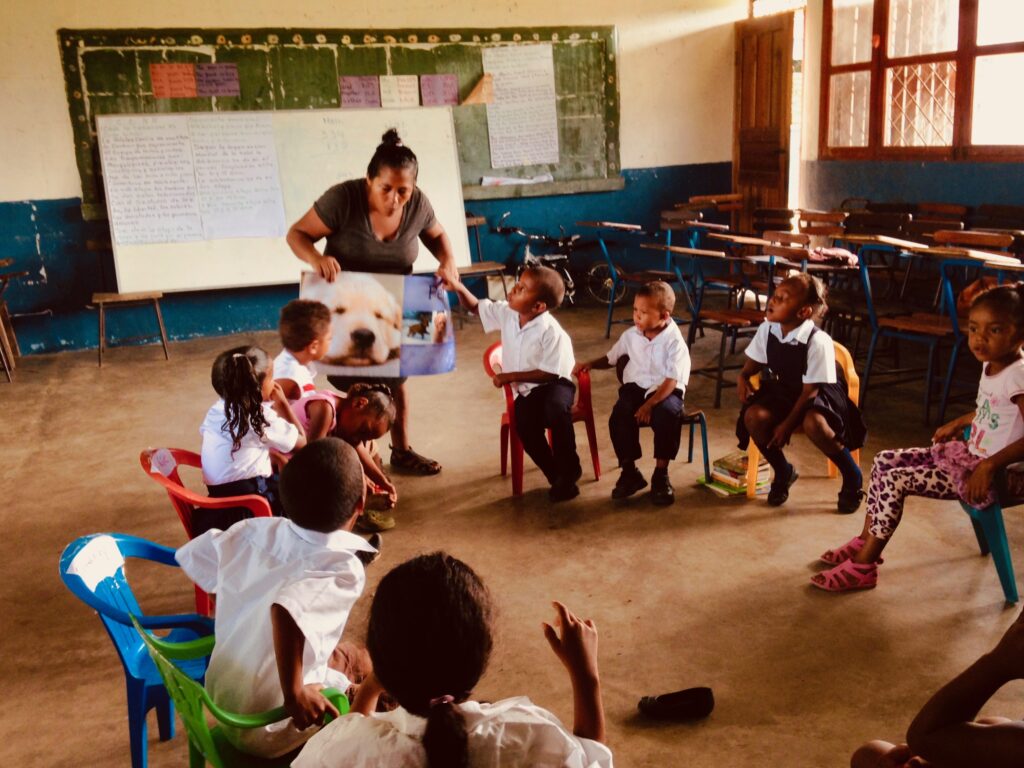 We have found through experience that the Education tier is most successful when followed by hands-on classroom visits where we guide the implementation of the material. It's easy to watch a new activity be modeled in a training but it can be surprisingly hard the first time you try to do it with students, especially given the realities of the overcrowded schools.
In these difficult conditions, we are asking these educators to try new approaches that have never been used in their classroom before and to interact with their students in an unfamiliar way. Teachers are most confident and able to implement new ideas when they have the support of an experienced mentor. FRP accompanies teachers working in schools that lack almost every resource imaginable: electricity, working bathrooms, running water, soap, toilet paper, computers, projectors, copy machines, storage, cafeteria, gymnasium, playground, library, nurses, principals, substitutes and support staff.
Without the new innovative approaches presented in the training, teachers are left relying on the only items available: White boards, dry erase markers, student's notebooks, pens and pencils. The implementation phase not only guarantees that the new material makes it into the classroom but it also helps to build relationships with teachers, giving us a chance to offer feedback and praise.
.
.
---
Reflection: Meet the Teachers
This large network of dedicated teachers is led by Jaime Belden, a Literacy Specialist with over 15 years experience in early childhood education. Nohelia Lopez,  In-Country Coordinator, is a an exemplary teacher who graduated from the training program and holds two degrees: Education and Psychology.
By continuing to foster relationships with the teachers that participate in the program and through data gathering tools (surveys, classroom observation, interview) we track our success together so we can continue to shape our process in order to best serve the communities and people whose lives we touch. One on one interviews allow us to connect with the teachers about the transformations happening in their classrooms and to assess their individual strengths/weaknesses. During the actual school visits the environment is so chaotic and busy that there is no time to talk about how the activities went, so making these interviews very crucial. It also provides an important opportunity for educators to practice the skill of reflection, a quality essential to being a good teacher.
These dedicated teachers earn a salary far below the poverty level of their own countries, face innumerable challenges and continue to dedicate themselves to improving the next generation.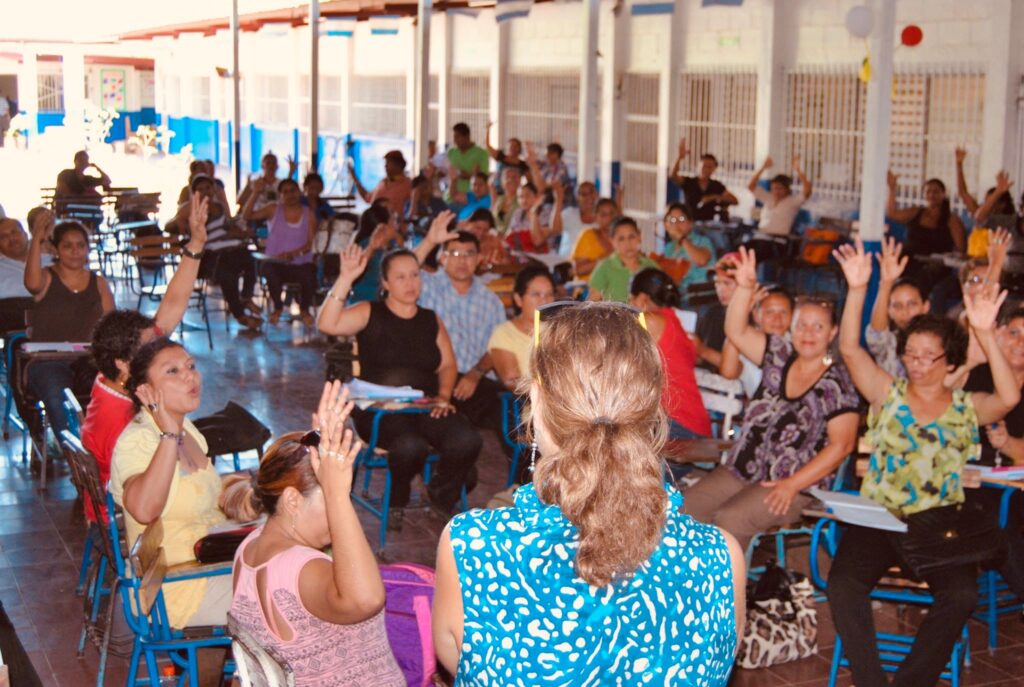 .
.
---
Results: Our Measurable Impact
This model has proven to be very successful and so far 450 teachers have completed the training, collectively benefiting at least 80,000 students that study in the poorest schools.
By providing sustainable ideas, strategies, and activities we are giving teachers the ability to transform their classrooms into environments conducive to learning and through comprehensive surveys, classroom observations, and thorough reflections with the teachers, we are able to measure if attendance, participation, and retention rates are improving in individual classes.
Highlighted Results:
Participation
The number of teachers participating in the training has grown exponentially from 1 to 450. Together, they are providing enriching, educational activities to 13,500 students per year. During the past nine years, over 80,000 students have benefited from this program.
The top 15 teachers who use the most activities, songs, stories, and games also had the highest attendance/lowest dropout rate.
Music
95%  or 427 teachers taught their students at least one new song
80% or 360 teachers taught their students at least five new songs*
*450 teachers x 35 students (average class size)= 15,750 students per year 
15,750 students per year x 6 years = 94,500 children who received a higher quality early childhood education that included at least five developmentally appropriate songs learned during these vocational trainings.
Educational Games
90% or 450 teachers have used at least 1-3 new games with their students
85% or 382 teachers  have used five or more new games* 
*450 teachers x 35 students= 15,750 students per year
15,750 students per year x 6 years= 94,500 children have received a dynamic, fun education allowing them to learn while playing, very different from the traditional methods of memorization, copying and dictation.
Literacy Strategies
100% of the 400+ teachers have incorporated 1-3 new reading strategies*
75% or 337 teachers have incorporated five or more strategies
*450 teachers x 35= 15,750 students per year 
15,750 students x 6 years= 94,500 children have a better chance at becoming successful readers thanks to new literacy strategies.
Classroom Management
95% or 427 teachers have used at least two new techniques
50% or 225 teachers have used five or more techniques*
*450 teachers x 35 students= 15,750 students per year
15,750 students x 6 years= 94,500 students who are experiencing a shift in the dynamics of their classroom due to the implementation of attention grabbing activities and call and response techniques.