.
Creativity and the Arts in the Curriculum
Future Roots strongly believes that any high quality education includes the arts: music, theater, creative writing, crafts, drawing, and sculpting. Simple creative activities are the building blocks to a child's development including cognitive, social and emotional skills. Participating in the arts positively influences a students understanding of math concepts, motor skills, decision making, visual learning, creativity, inventiveness, self esteem and language development.
By sharing simple, artistic activities that are easy to implement and don't require purchasing materials, teachers are able to include them in their curriculum/lesson plans.
We started with leaf rubbings, later launching the educational music campaign, and eventually started our theater initiatives.
.
---
Music Makers
Future Roots Project launched a campaign that shared educational music with over 250 elementary school teachers. The 30+ songs that were shared with them via bluetooth and USB drives enriched the quality of education for over 7,500 students that year. The music continues to be part of the curriculum and since this initiative started an estimated 25,000 children have had the chance to learn through singing.
Music is the most educational, useful, cheapest tool for early childhood development and language development. Preschoolers don't learn from textbooks, they learn through play, movement, exploration, singing and dancing. Future Roots Project recognizes the importance of music in the classroom and believes that all children deserve a high quality education that not only values the arts but also includes them daily in the curriculum.
Music opens up the minds of children in extraordinary ways as it increases the communication between both sides of brain and helps them work together. Including music in the curriculum develops complex problem solving skills and raises the cognitive capacity of children.
Each year Future Roots Project trains hundreds of teachers, equipping them with 20+ songs to use in their classrooms. In addition to monthly trainings, we visit the teachers at school and help them implement what they have learned. These songs have been wildly popular for both teachers and students. It has been a very rewarding experience to see the transformations in the schools that are now filled with music, singing and learning! It is worth noting that Future Roots Project has received an exceptional amount of support from local musicians in Minneapolis and we are forever grateful for everyone who donates their talent and time to play at our annual fundraisers! We feel very fortunate to be able to share the gift of music with schools in Central America.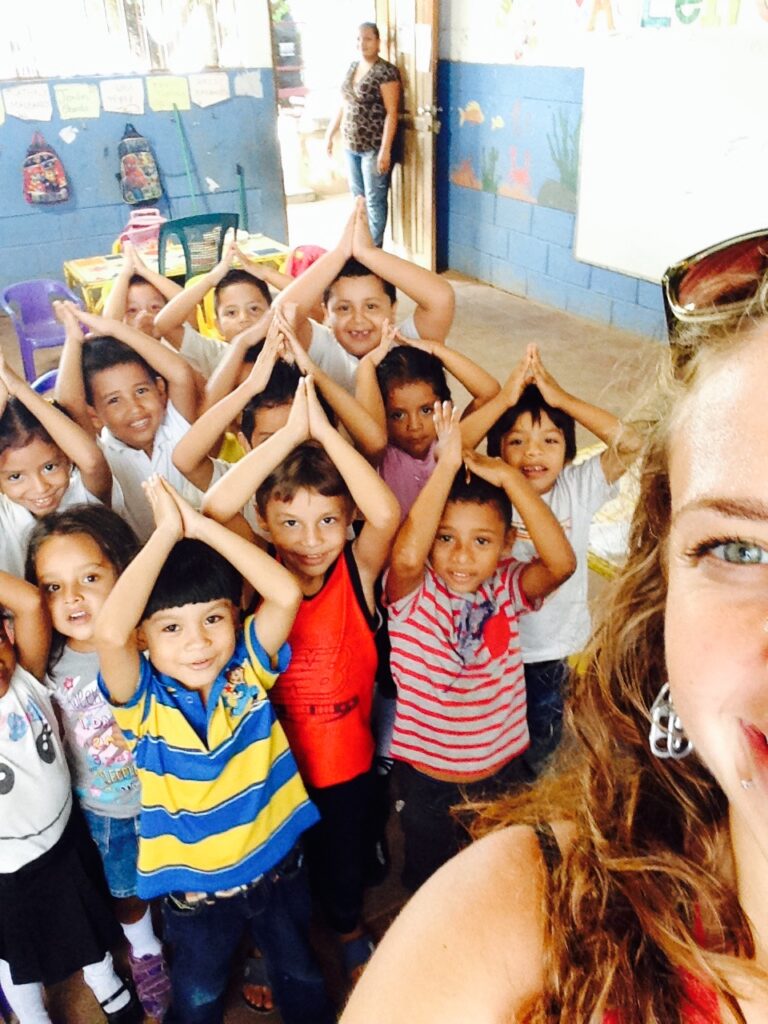 .
.
---
How to Create an Educational, Inspiring Space Using Basic Materials
Due to the lack of resources, schools in impoverished communities don't usually look very appealing to children. Future Roots has redesigned one classroom in each community we serve, as an example of how to use recycling and basic materials to make the room more inspiring. Using art, organizational techniques and wheat paste to cover surfaces with images; we were able to completely transform the spaces into an enriching, educational environment for a very low cost. Instead of telling teachers about these ideas, we were able to demonstrate the usefulness and show them the final results in person.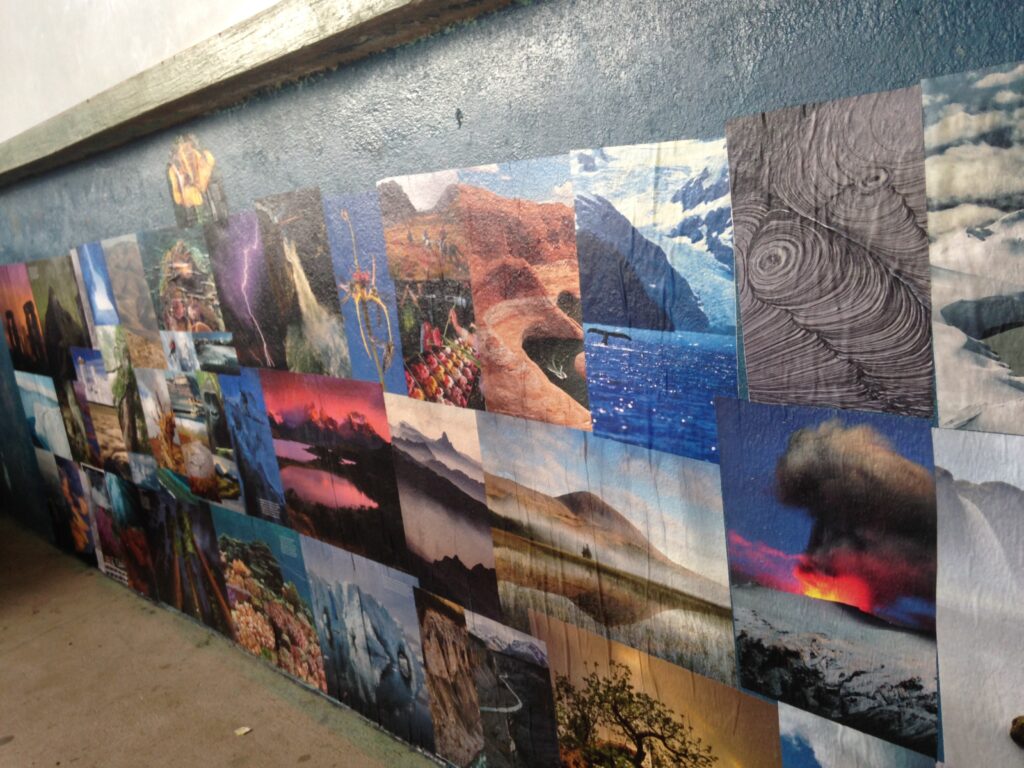 ---
.
.
Community Art Workshop
In addition to the integrated art activities that are being implemented across the schools, Future Roots is also sponsoring art classes led by local artists. This initiative started in 2018, when volunteers enthusiastically offered to teach a watercolor class to the children in their community. It was inspiring to see respected leaders suggest such an appropriate project and Future Roots was happy to provide the necessary materials to make it a reality.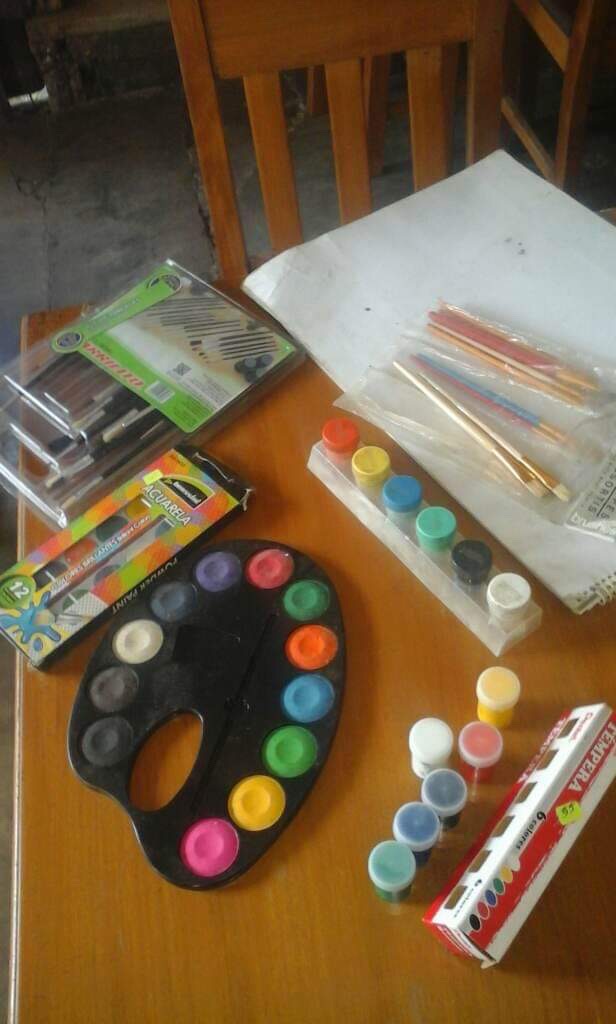 ---